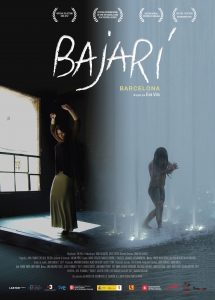 Presented in Spanish with English subtitles.
Juanito is about to fulfill his dream of getting a pair of red boots that will make him a true Flamenco dancer. His uncle Coco, a legendary singer in the flamenco tablaos of Barcelona, will help him achieve it. Flamenco is passed on within the family in the Gypsy community that bore Carmen Amaya. The journey is only complete when Winy, her mother, joins her from Mexico in order to prepare a show with some of the city's biggest talent.


Presented by: Jay M. Loomis, Ph.D. Candidate Stony Brook University.
Part of the Fall 2017 Spanish Film Club Festival hosted by the Department of Languages, Literatures and Cultures. 
The Spanish Film Club series was made possible with the support of Pragda, SPAIN arts and culture and the Secretary of State for Culture of Spain.