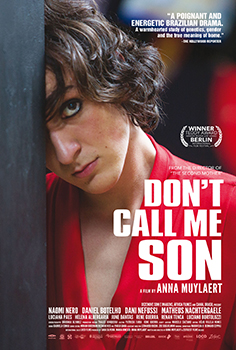 Presented in Portuguese with English subtitles
This poignant coming-of-age film from Brazil is focused on Pierre, seventeen and in the middle of puberty. He plays in a band, has sex at parties and secretly tries on women's clothing and lipstick in front of a mirror. Ever since his father's death, his mother Aracy has looked after him and his younger sister Jacqueline, spoiling them both.


Presented by: Lou Charnon-Deutsch Stony Brook University.
Part of the Fall 2017 Spanish Film Club Festival hosted by the Department of Languages, Literatures and Cultures. 
The Spanish Film Club series was made possible with the support of Pragda, SPAIN arts and culture and the Secretary of State for Culture of Spain.