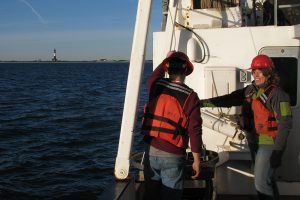 Professor Beth Christensen, Ph.D., director of Adelphi's environmental studies program and chair of the Faculty Senate, has been asked to speak at the World Ocean Summit 2018, a prestigious event hosted by The Economist magazine and meeting this March in Cancún-Playa del Carmen, Mexico, March 7-9.
An expert in sea-level change and marine sediments, Dr. Christensen shares the podium with the director of the Scripps Institution of Oceanography. They will discuss the vital need for increased funding for more ocean science and look at some of the new technology that may transform the study of oceans.
See more about the World Ocean Summit 2018.